JAMES HARDIE® SIDING FOR YOUR CALGARY HOME
James Hardie Siding is a permanent product that is both beautiful and affordable. The HZ5 products are specifically engineered for our northern climate. As renovations specialists, we highly recommend James Hardie siding as your best siding option in Calgary.


We have been an Elite Preferred Contractor under the James Hardie Contractor Alliance program since 2015 which required S.I.S to meet certain criteria specified by James Hardie Building Products Inc. Find out more.
Products
Hardie Plank
Horizontal Lap Siding, Cedarmill texture
Standard size: 7-inch exposure
*Different widths available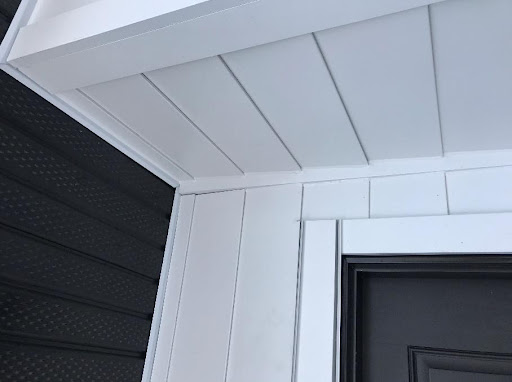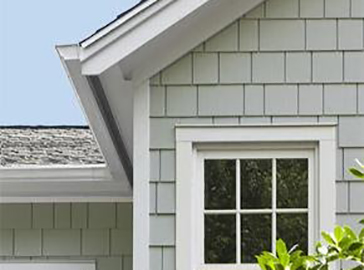 Hardie Shake
Shake Siding, Cedarmill texture
6-inch to 7-inch exposure
Available in Staggered or Straight-edge
Hardie Board & Batten
Vertical Siding with Hardie Panels
2.5-inch batten strips, variety of spacing available
*Available in variety of textures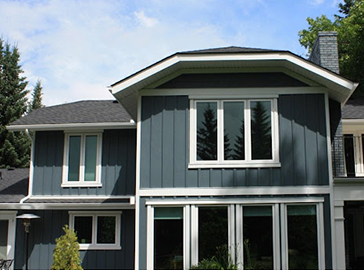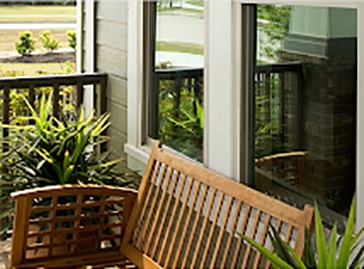 Hardie Trim
3.5-inch widths, smooth texture
Standard Colour: Arctic White
Custom colours available*
Hardie Panel
Panel Siding, 4X8 or 4X10
Smooth or Wood Grain textures
Installed with metal trim system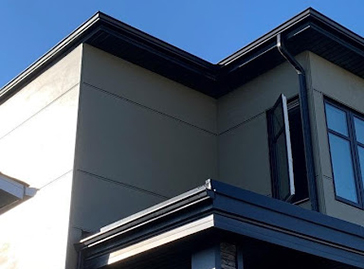 Why Choose Hardie?

Resistance to Damage: James Hardie fiber-cement siding is a strong material that resists hail, warping, cracking, rot, and high winds up to 240 km/h. It is also a non-combustible, flame-resistant material that is approved for fire-rated construction. It is even resistant to insect damage and woodpeckers!

ColourPlus Technology: ColourPlus Technology has UV fighting capabilities that help prevent fading, chipping, peeling and cracking, thus keeping your home looking fresher and newer for longer. Find out more.

Maintenance Free: James Hardie is a low-maintenance siding option that requires little-to-no upkeep. You can sit back and relax for the next 15-30 years while your home's exterior continues to look great. See the James Hardie minimal upkeep checklist here.

Variety of Styles: James Hardie has a number of finishing options to help you customize your home's exterior. Whatever the look, a combination of James Hardie products can be combined to suit your style and taste. Explore Stylesupkeep checklist here.

Variety of Colours: James Hardie has 18 standard colours to choose from known as their Statement Collection. We offer a variety of custom colours as well, making the ability to customize your home almost endless!

Warranties: James Hardie offers a 30-year product warranty in combination with a 15-year colour warranty. Find out more.
Color Options
STATEMENT COLLECTION
James Hardie has 18 standard colours available in their Statement Collection. These colours have been determined as the most popular colour options in Alberta and typically stocked locally.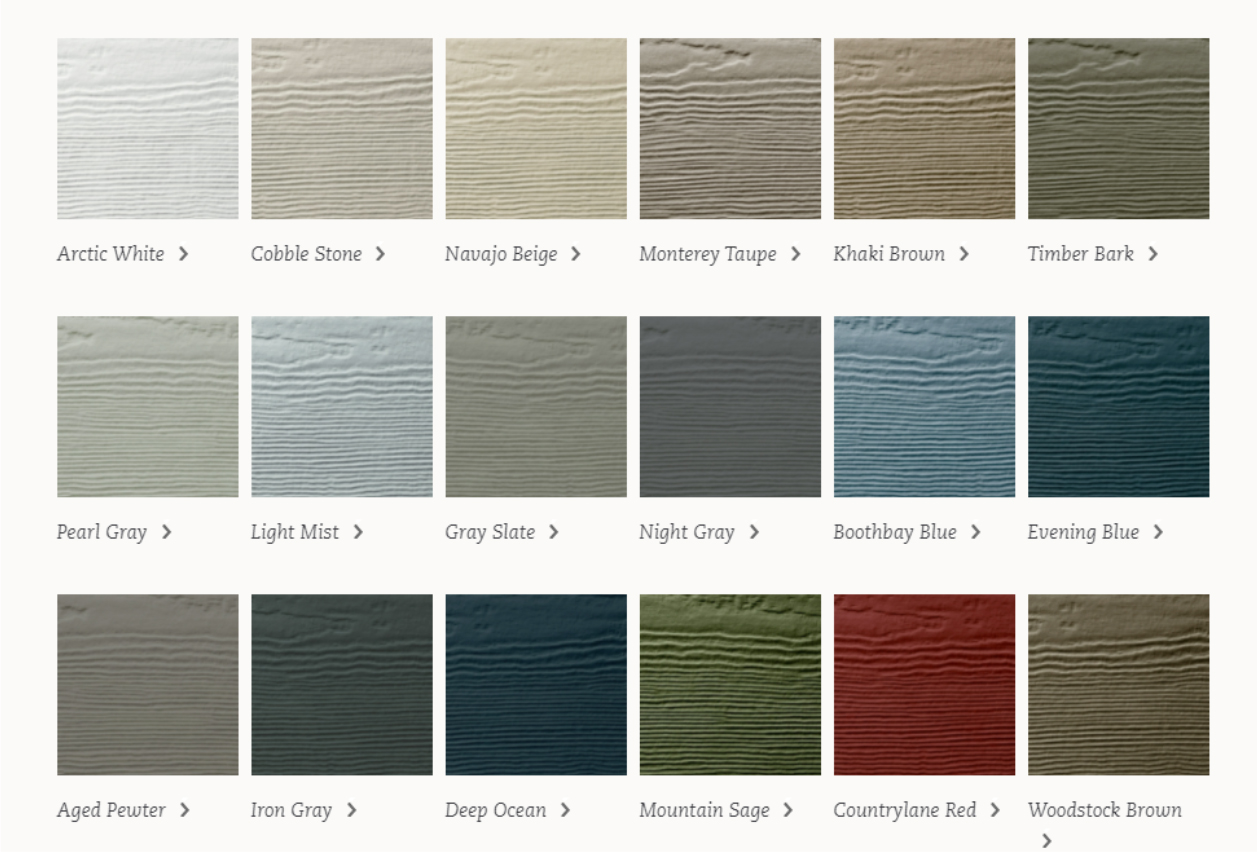 CUSTOM COLOUR COLLECTION
We offer custom colour James Hardie siding, making the ability to customize your home endless! Contact us for more information.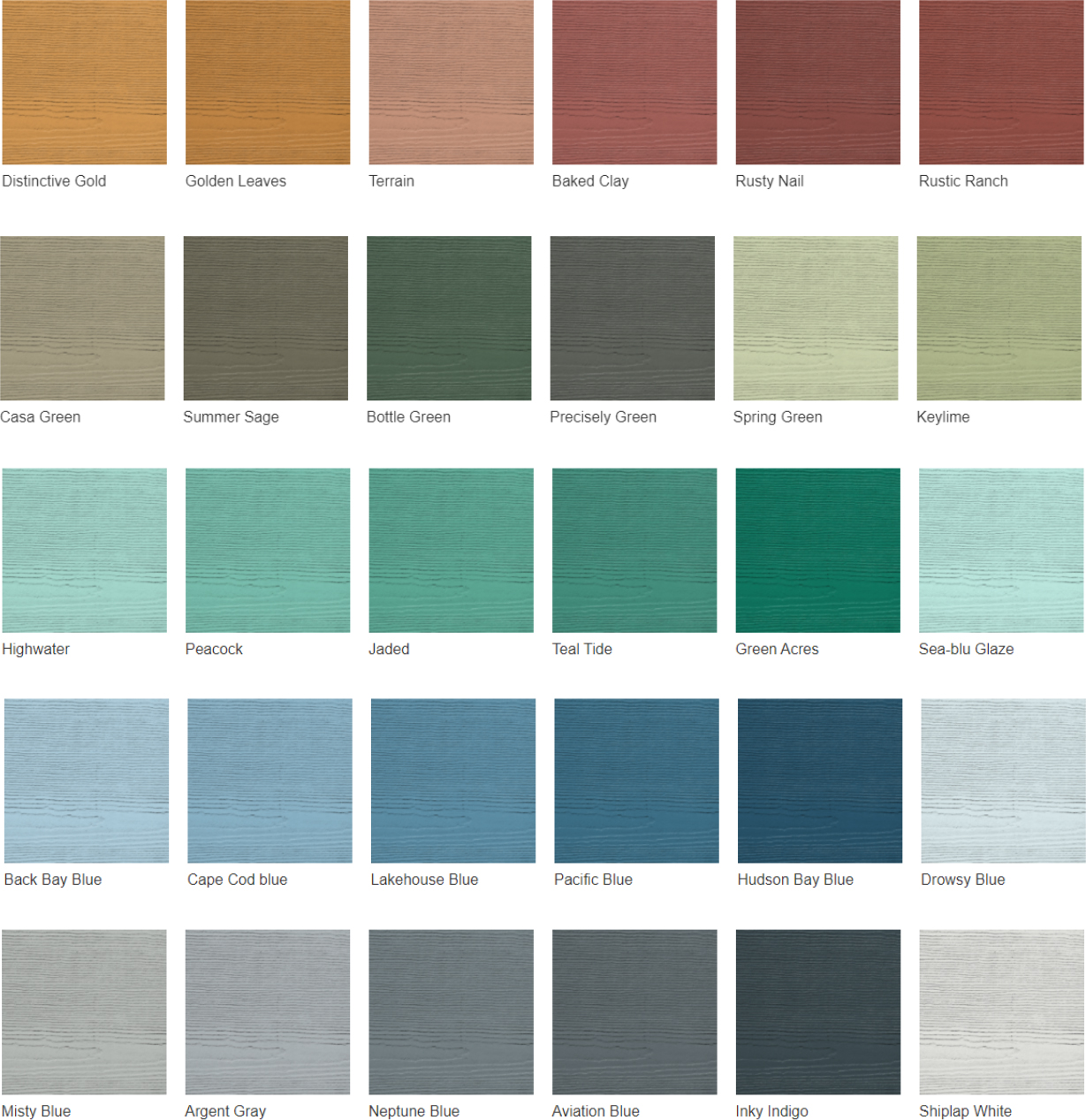 ColourPlus Technology:
James Hardie siding has multiple coats (50 more than your average house painter uses) of proprietary finish to every surface and edge of the siding and trim, leaving no spot uncovered. Between coats, the paint finish is cured with a baked-on bond in a controlled environment. ColourPlus Technology resists fading from UV-rays, chipping, peeling and cracking, thus keeping your home looking fresher and newer for longer. All of our James Hardie products come with a 15-year warranty, including our locally painted custom colour line!