Residential Services That Make an Impact
Your home's beauty and functionality is our top priority at S.I.S. Exterior Renovations. Our business includes ensuring your satisfaction with residential improvements such as windows doors, siding and roofing systems.
Siding

Learn more about options for recovering your home's exterior through the experienced renovation consultants and siding installation experts at S.I.S. We have a long history of installing siding of different types, including:
Replacement Windows
At S.I.S. Exterior Renovations, we work with the most trusted brands when installing windows. As well as numerous residential window installations, we have renovated many of Calgary's condominiums and high rises including numerous Calgary Housing Company projects. No matter how big or small the job, we can provide top-quality consulting, products and services.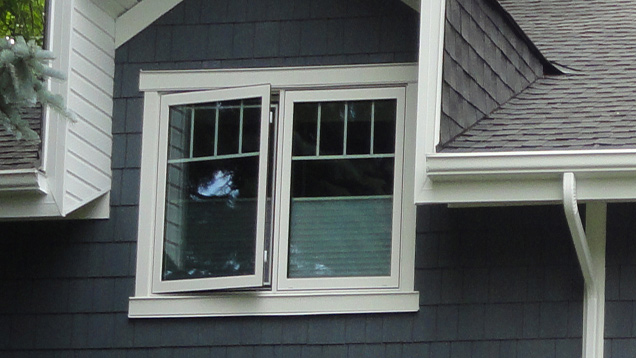 All of the brands we install meet ENERGY STAR® standards for energy efficiency and conservation. Thanks to our partner manufacturers like North Star Windows & Doors® and the high-performance materials that we use, we are confident that all of our window installations meet the green standards that today's homeowners demand and deserve.
North Star Windows
North Star replacement windows are available in numerous styles and shapes, which can be configured into hundreds of different combinations. Utilizing the exceptional Super Spacer® Technology in sealed units (glass panes within the window frame), North Star windows resist condensation that can lead to mold growth and future respiratory problems. Additionally, Super Spacer systems increase insulation and decrease noise transmitted through the windows.
S.I.S. carries the following types of low-maintenance or maintenance-free North Star windows:
The Vinyl – NS 1000 Series: 3¼" frame, available in casement, awning, single-hung, double-hung, single-slider, double-slider and custom shapes, with options of seven different exterior finishes and four interior colors.
The Aluminum/Vinyl Hybrid Series: Unites the clean lines of an aluminum exterior with the easy maintenance and energy efficiency of a vinyl interior. Five exterior aluminum color options with all-white interior.
The All Vinyl – NS 4000/5000 Series: Either 4½" and 5½" full-frame windows available in casement, awning single hung, single-slider and custom shapes. Interior and exterior finishes are white.
Talk to a S.I.S. Renovation Consultant about your needs and the warranties offered for our installation of North Star replacement windows.
Doors
S.I.S. carries entry doors and storm doors from both the Portatec and North Star lines, and both collections can be viewed in our showroom located in Calgary's Foothills Industrial Park.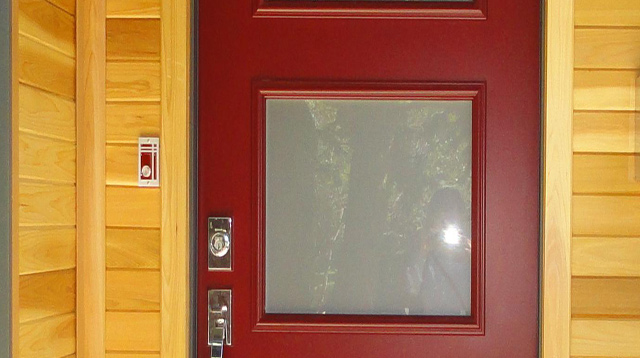 Portatec Premium Doors
Innovation, aesthetics and durability are the attributes that define a Portatec door. Portatec has been designing and manufacturing Canadian-made, top-quality exterior doors for 25 years, and S.I.S. installs all of these types:
S.I.S. customers love their new Portatec Steel Entry Door systems because they are 100% prefinished, with no painting or staining required, and are extra durable made from 22-gauge hot galvanized steel with vinyl edge caps.
Portatec Wood Finish Doors are available in interior wood finish with steel exterior, an exterior wood finish with steel interior, or the Absolute Wood finish that's wood veneer both inside and out, with 10 standard color options.
Portatec's Urbania Door Collection are exterior steel doors with a contemporary design of European inspiration including wood and metal elements and limitless sidelite window options.
North Star Doors
S.I.S. also offers an exceptional door line from renowned Canadian manufacturer North Star Windows and Doors®. North Star doors are offered in high-quality steel, fiberglass smooth or fiberglass textured finishes, with standard high-quality detail and design. North Star offers both the Signature Collection entry door system as well as the premium door collection, the Custom Collection.
From solid steel to paintable smooth skin or textured (wood) skin fiberglass options, North Star doors keep your property insulated and keep your family safe inside. In addition to the entry door options, you can see and test in our showroom the Terrace and Patio door systems that are ergonomic and smart for maximizing air flow in nice weather.
Other Exterior Improvements
The exterior renovation specialists at S.I.S. know damage when they see it, and are especially experienced at detecting rot and other issues with your home's exterior, including the roof components. How can we help with some of these issues?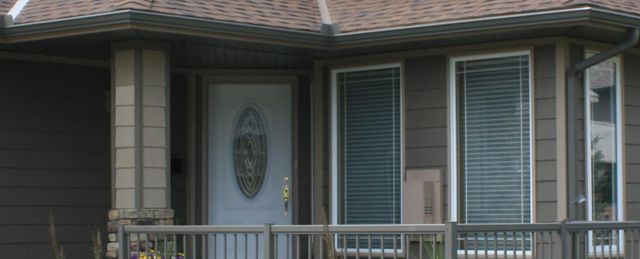 Roof Replacement
When completing another exterior renovation job, such as siding installation, S.I.S. can also tackle shingle roof replacement using GAF or IKO asphalt shingles.
Soffit, Fascia & Gutters
The soffit (the exposed surface beneath the overhanging section of a roof eave), fascia (boards running perpendicular to the ground) and gutter system are all parts of your home's roofing system but are commonly updated when replacing siding. On older homes, soffit and fascia were wooden and had to be scraped and painted, sometimes every few years. S.I.S. is proud to install new soffit and fascia with maintenance-free aluminum materials.
To Renovate Your Home, Contact Us Today
For replacement windows, doors, new siding or another improvement to your home, get started with S.I.S. Exterior Renovations by calling (403) 640-1334 or completing our online form for a free quote.