Your soffit and fascia board play a huge role in your home's energy efficiency and weather protection. That's why you need to promptly address any damage to these components. S.I.S. Exterior Renovations, the trusted exterior siding company, shares more below.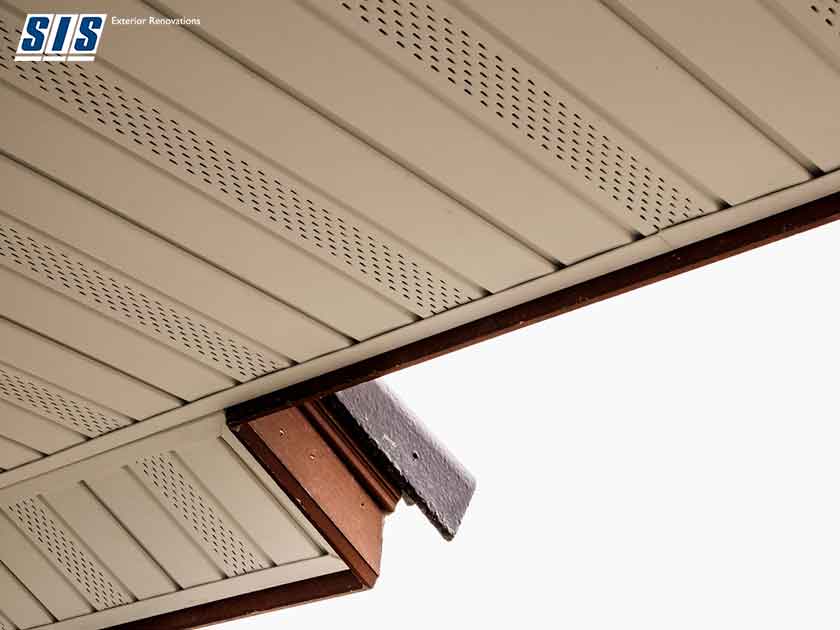 What You Should Know About the Soffit and Fascia
The soffit is the exposed area beneath the overhanging segment of the roof eave. It contains with small holes that provide air circulation for the rafters and roof sheathing. The soffit prevents wind-driven rain from reaching the rafters, eliminating the potential of rot and mold growth.
The fascia board is the vertical finishing edge of the roof. It protects the entire roof and your home's interior from weather damage by acting as a barrier. The fascia prevents pests from accessing the space between the rafters and settling inside the roof. The soffit and fascia, like the siding and roofing shingles, are visible from the curb and thus have an aesthetic role as well.
What Happens When These Components are Damaged
Mold formation, dry rot, weakened structure and pest damage are some of the issues you may face when the soffit and fascia are left unattended. If you notice damage to these components, call a trusted home improvement company like S.I.S. Exterior Renovations promptly for the necessary solution. Our skilled and professional crew can install new, low-maintenance aluminum soffits and fascia boards for your home, ensuring reliable and lasting performance.
Aside from James Hardie® HardieBoard® installation, S.I.S. Exterior Renovations can also handle your soffit and fascia needs. Expect only a safe and worry-free experience when you work with us. We serve Calgary, AB, and the surrounding areas. Call us today at (403) 640-1334 or fill out this contact form to schedule your consultation.