Your gutters and downspouts work to protect your home from water damage. They do this by catching the rainwater that lands on your roof and channeling it away from your property.
But where exactly should the water drain after it runs through the system? S.I.S. Exterior Renovations, your trusted expert in gutters and doors installation, discusses below.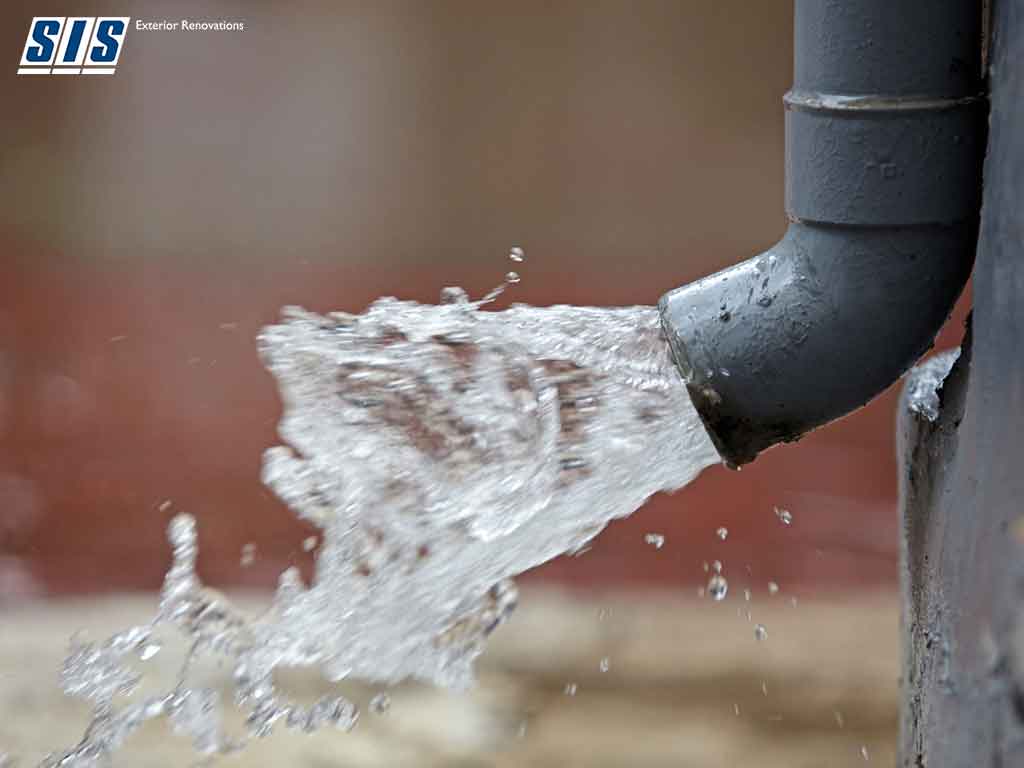 Ensuring Proper Draining Performance
Your gutters and downspouts should be able to direct the water far enough from your home that it won't seep into the exterior or erode the soil in your landscaping. There are a couple of ways to ensure this:
Build a drainage pit in your garden. This allows rainwater to drain safely without compromising your home's curb appeal. Also known as a dry well or drainage well, this method involves excavating a section of the ground, partially filling it with polished stone and installing a drainpipe at the lowest point.
Install a rain barrel. You can position this under your gutter system, then add a diverter to your downspout so that rainwater is delivered straight into the barrel. Aside from protecting your exterior siding from rainwater, having a rain barrel in place is especially handy during hotter months because it provides you with free water for your plants. Just make sure to use the collected water regularly, and keep it in a shady and secure location to prevent algae growth.
When the Gutters and Downspouts Aren't Working Properly
Here's what happens if the gutters and downspouts aren't draining water properly:
Overflowing gutters due to leaves and debris buildup inside the system. This causes water to back up and flow over the sides instead of running through the gutters and downspouts.
Cracks in the home's foundation develop and mold growth is likely because of constant water exposure.
Gutters sag because the system doesn't have enough downspouts to manage the runoff.
Basement flooding and soil erosion occur because of poor downspout placement and the absence of a draining pit or rain barrel.
To ensure your gutters are always in top form, just turn to S.I.S Exterior Renovations. We are not just your expert in James Hardie® siding installation–you can also count on us to handle your gutter needs. With our top-tier products and services, we'll make sure your home remains dry and damage-free. We serve the areas in and around Calgary, AB. Call us today at (403) 640-1334 or fill out this contact form to schedule your consultation.