Your entry door serves as the face of your home, playing a big role in your curb appeal. Choosing the perfect style and material for your entry door can give your home a more inviting atmosphere and increase its energy efficiency as well.
In this post, Supply Install Services, your leading James Hardie® siding contractor, elaborates on the benefits of installing steel entry doors.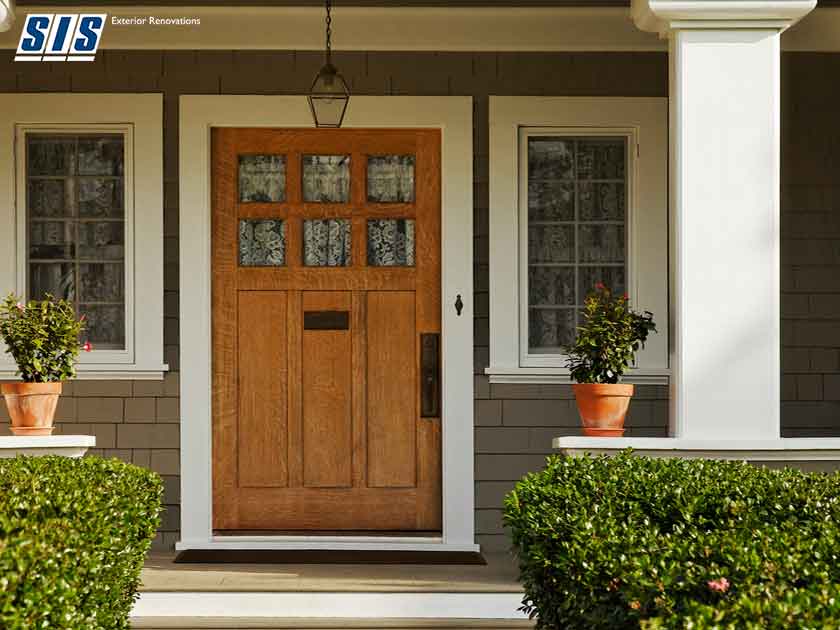 Boosts Your Curb Appeal
Steel entry doors have a clean and stylish appearance. These doors are available in a variety of customization options to match your desired style and theme. You can opt for various finishes with multiple panel options. Nowadays, you can also choose steel entry doors in wood grain finishes. This is a great option for those who love the appearance of wood but don't want to deal with the onerous maintenance requirements of a wood door. They also come with more customization options such as window inserts, sidelights and other hardware to make your home stand out from the rest.
Excellent Energy Efficiency
Doors play a big part in your home's energy efficiency. If you have a worn-out door, this can result in increased heating and cooling costs as your HVAC system will need to work harder to compensate. Fortunately, steel doors are extremely energy efficient. They're foam-filled by a computer-driven process to maximize insulation. This takes the burden off your HVAC system, reducing your energy consumption.
Increased Security
Steel entry doors provide excellent security. Having a steel entry door installed will give you peace of mind because of the advanced protective measures that steel doors have over other materials. This keeps your home safe from any intruders trying to break into your home. They have more durable locks and have solid construction, which makes them more secure than wood doors.
Do you need help with choosing or installing new steel doors? Leave it to the experts at Supply Install Services. We're a local siding company that has been in the industry since 1991. We have built our reputation around delivering quality workmanship and customer satisfaction. Call us today at (403) 640-1334 or fill out our contact form for a FREE quote! We serve Calgary and the surrounding areas!