If your deck is showing its age, your first instinct might be to replace it. Don't go there just yet though; you might save some money while still enjoying excellent results by having it repaired instead. Decking and exterior siding contractor S.I.S. Exterior Renovations shares a quick guide on determining whether your outdoor deck can get by with repairs vs. full replacement.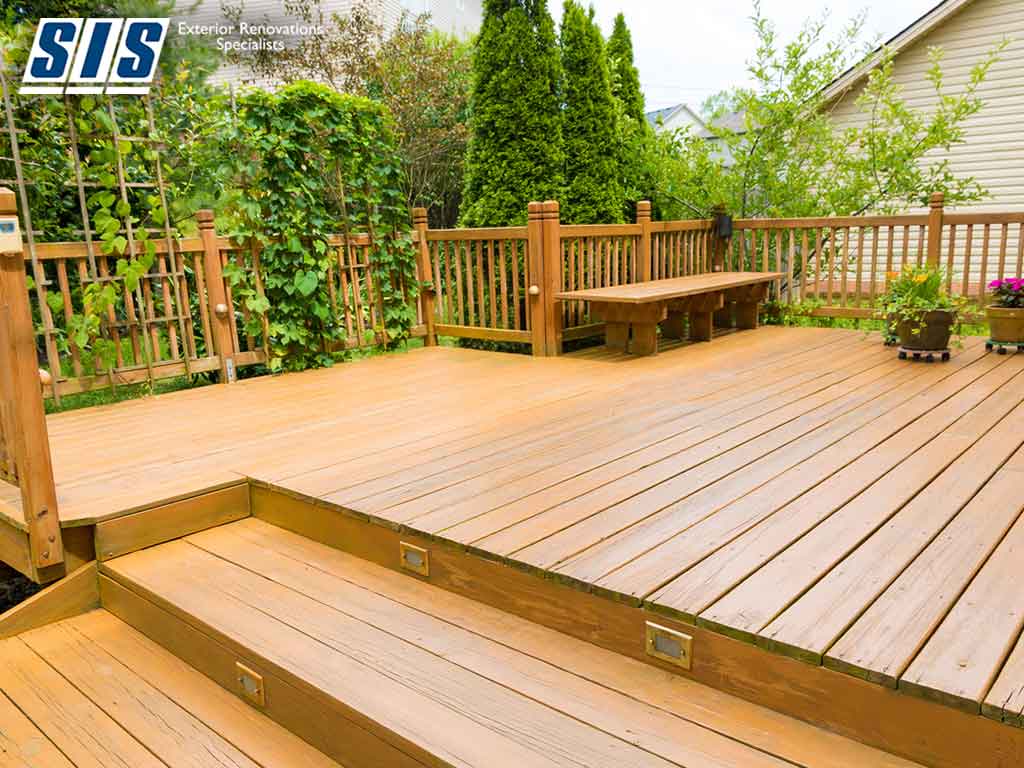 Inspect the Deck Framework
The deck framework functions as your deck's skeleton. As long as the structure is good and sound, a full replacement won't be necessary. Here is how you should inspect the framework:
Footings — Footings are the concrete blocks that are set into the ground, functioning as the deck's foundations. If properly installed, the support posts attached to the footings should remain vertical and won't look "heaved."

Wood Framing — This includes the support posts and other structural components. Using your fingers, look for soft spots in the wood. If you can pry them off with your fingers, then repairs are in order. Tap the wood using a screwdriver or a similar tool.

Fasteners — Inspect the fasteners and make sure they're not damaged, loose or rusted tight. Apply lubricant and try to tighten loose bolts, taking care not to apply too much torque.
Repair or Replace?
You may have noticed that the inspection didn't include the boards or surrounding components such as siding. This is because it is very likely that all the boards will be replaced. In addition to keeping a consistent look, an all-new set of boards would be easier to clean and maintain. The main concern here is the framing: how much of it is still intact? Minor rot can be repaired using polymers; however, if the rot is too extensive, it may be more practical to tear the entire deck down and start anew.
If it does come to a full replacement, look at materials other than wood. Low-maintenance composites are rot and weather-resistant and are available in textures that mimic the look and texture of wood. A complete replacement is also an opportunity to redesign your deck or address any shortcomings the old one may have had.
S.I.S. Exterior Renovations is your leading provider of exterior renovation services, as well as products such as Hardie board. Give us a call at (877) 658-8808 or fill out our contact form. We serve customers in Calgary and surrounding areas.