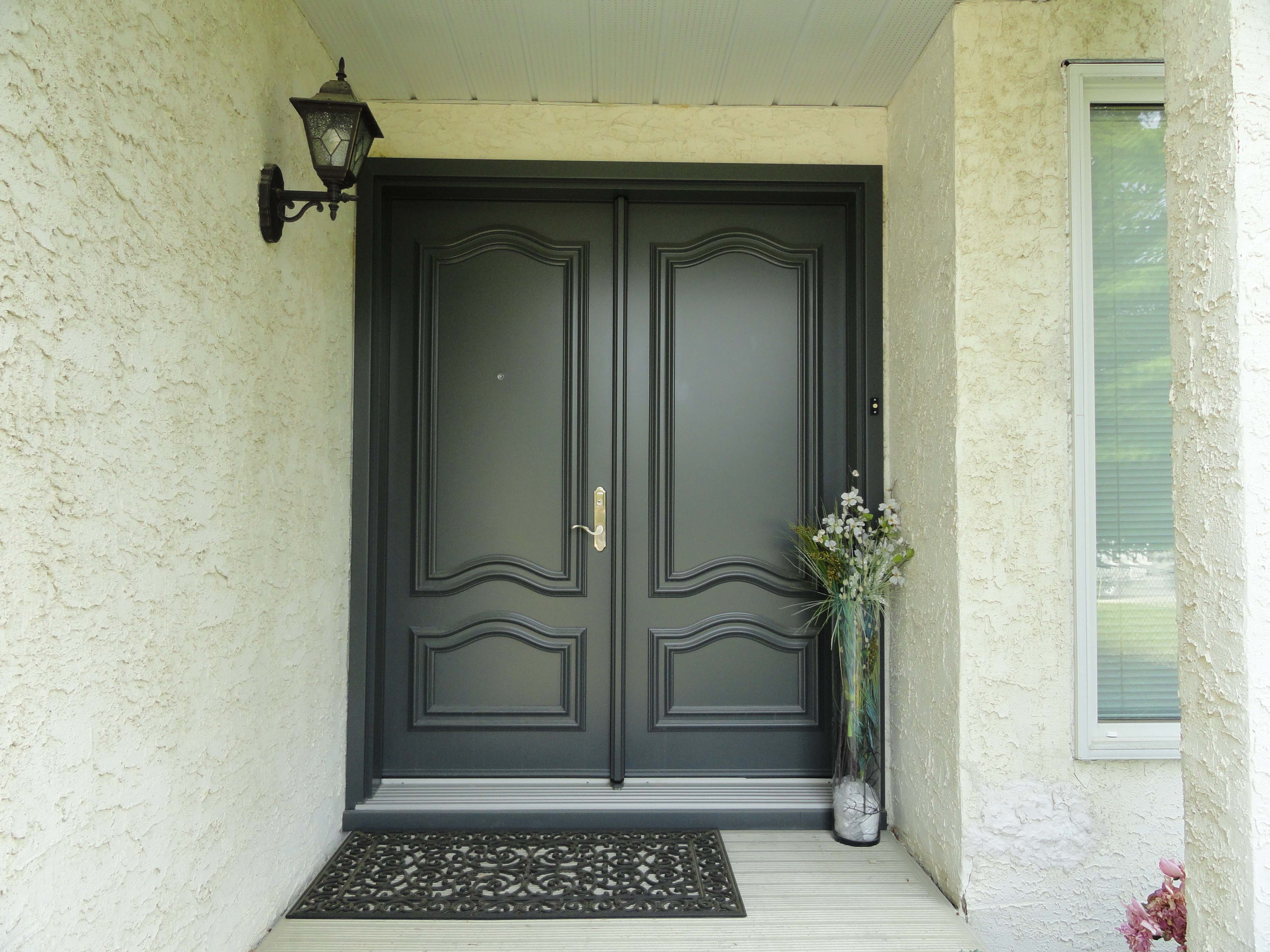 Are you looking to replace the front door entry system on your home? Are you looking for something upscale with classic styling or perhaps something very modern and minimalist? Look no further than our Portatec custom exterior doors manufactured in Canada. A beautiful Portatec entry door will give your home that distinguished look and style that you desire.
Portatec doors come in steel, wood or fibreglass. Choose a painted steel door for the exterior of your home with a wood laminate on the inside. One look to match the outside of your house and an entirely different look made to coordinate with the interior style of your home. Portatec steel doors are 22 gauge steel, which is significantly thicker than the other steel doors offered on the market. All Portatec wood doors are protected with a factory applied stain available in 10 standard colours or clear varnish to protect the natural beauty of the wood. Colour matching to your own stain sample is also available. Choose from the following wood species: oak, birch, pine, mahogany, cherry and cedar.
Other options available are the exclusive line of decorative glass created by the Portatec team of experts, Noblesse mouldings, Granite Sills, and venting sidelights. Open the new door to your home.
To view call us at (403) 640-1334 or stop by our showroom. For questions or comments e-mail us at contact@sisltd.ca.
For additional Portatec Door photos see our "Portatec Doors" album on Facebook. "Like" us while your there!