Choosing a new patio door is an exciting prospect as this is a chance to spruce up your home while also enhancing its energy-efficiency. In addition to aesthetics and energy efficiency, you also need to consider the durability and maintenance requirements of your new door.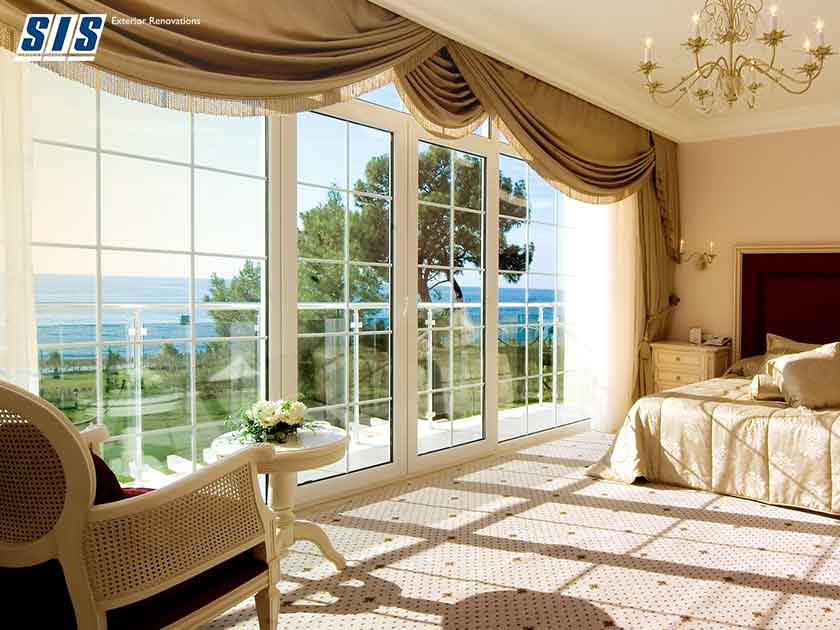 In this blog post, your Hardie® board contractor, S.I.S. Exterior Renovations, discuss the factors you should consider when selecting a patio door.
Measurements
Start by measuring the area where you'll install your new patio door. Not only is this important to facilitate proper installation, but this will help you eliminate options that won't fit your home.
If you have an existing patio door, take your door frame's horizontal and vertical measurements. Afterward, measure the top, bottom, left and right sides of your door frame to confirm that your measurements are accurate. If this will be a brand new patio door as opposed to a replacement, take the horizontal and vertical measurements of your approximated door space and add a two-inch allowance to ensure the new door will fit. It's better to have a little extra space than not enough, which would force you to remove a section of your wall.
Choose Your Style
Among the most popular patio door styles on the market today are French doors and sliding doors. Both options go well with a most exterior siding styles, which make them appealing for homeowners. French doors feature a timeless look that creates a seamless transition between your patio and your home. Sliding doors feature a wide glass area that allows a generous amount of light in your home, which increases your energy efficiency.
Pick the Right Material
Just like any other component of your home, patio doors come in different materials to fit your needs. These include steel, vinyl, aluminum and fiberglass. You can consult your door replacement contractor for advice on which material would best suit your home and your needs.
S.I.S. Exterior Renovations is your go-to source for all your siding and home improvement needs! We're a local siding company with almost 30 years of experience. We have built our reputation around delivering quality workmanship and customer satisfaction. Call us today at (403) 640-1334 or fill out our contact form for a FREE quote! We serve Calgary and the surrounding areas!