Most of today's homes are clad with either horizontal or vertical siding, or have one of them as the dominant style. In today's post, local exterior siding contractor S.I.S. Exterior Renovations discuss the factors that differentiate one style from the other.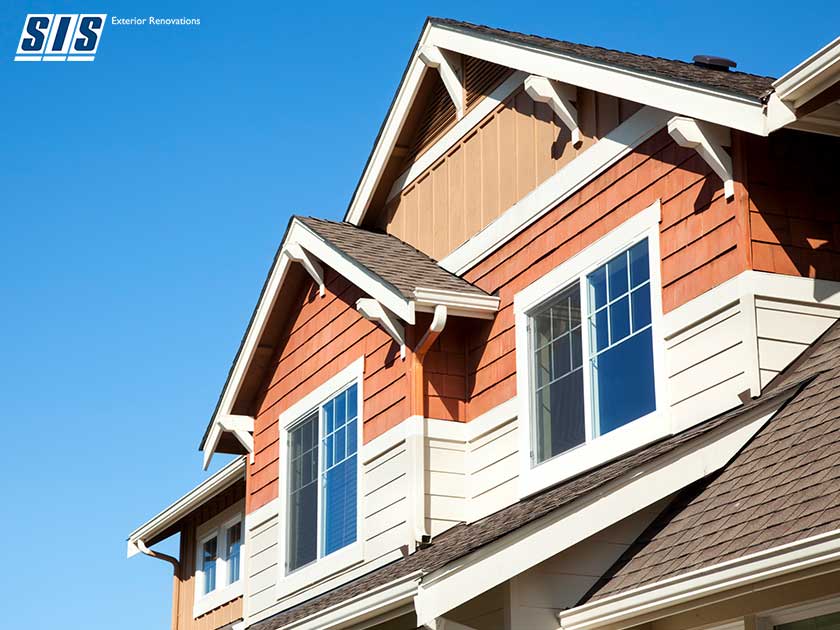 Aesthetic Appeal
Horizontal and vertical siding offer different aesthetic qualities. Horizontal siding is the more conventional type and looks well with other horizontally-oriented materials like asphalt shingles, which is why it's typically seen on traditional-style homes. Vertical siding, on the other hand, is not as commonly seen and is ideal for contemporary-style homes. Certain home styles based on barn-style exteriors look great with vertical siding.
Ease of Installation
Many homeowners choose horizontal siding because, as the more common siding style, they're relatively easy to install. This means installation times can be shorter and finding knowledgeable installers won't be difficult.
Vertical siding installation has to be done by properly trained installers, which means you have to make sure that you're hiring a contractor that has experience installing it. While some manufacturers offer only horizontal siding options, major manufacturers offer both styles — for instance, James Hardie® board siding is sold in both horizontal and vertical configurations, as well as other options.
Cost
There is not much of a cost difference to manufacturing both siding types. However, the cost to install vertical siding can be higher because of the additional labor required. Certain styles like board-and-batten siding also require more materials to cover the same exterior wall area, which can raise the material cost.
Durability
All types of siding are designed to withstand years of exposure to the elements. However, vertical siding offers more protection against moisture infiltration from rainfall because it has fewer seams per square foot. Its vertical orientation lets rainwater flow down and away from its seams.
S.I.S. Exterior Renovations is your leading provider of siding installation services. Give us a call at (587) 417-6446. You can also fill out our contact form to schedule an appointment. We serve customers in Calgary and the surrounding communities.