Wrapping your home with new James Hardie® siding can give it a sleeker, more expansive, and uniform look. But if you're ready to make a bolder design choice, you should consider mixing it with stone, or another siding profile. The premier home improvement company in the area, S.I.S Exterior Renovations can help you with this. Here's how to give your home a more striking look with mixed-texture exteriors: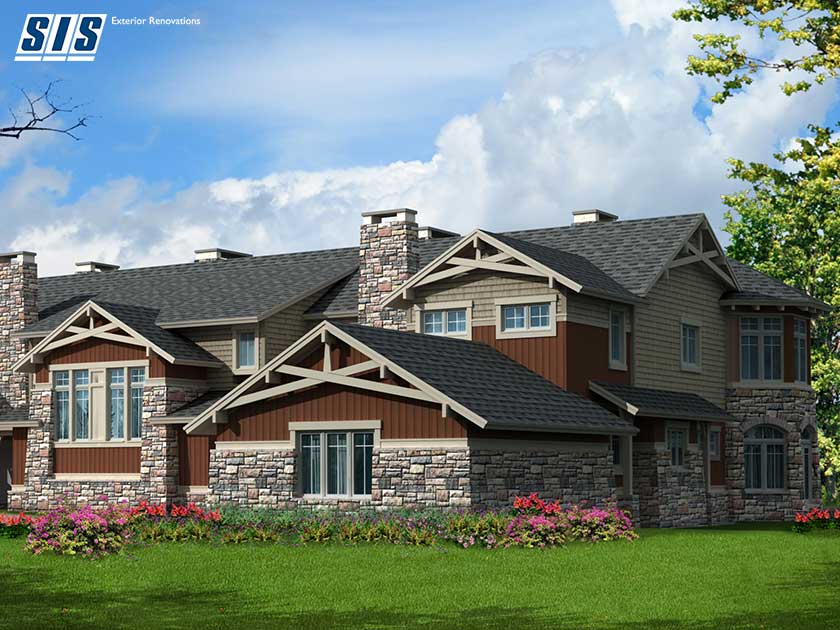 Pick the stone profile and color. You'll want to decide on the stone profile beforehand. If the stone will cover a large area of your home's exterior, choosing cut cobblestone or field stone might be a good idea. When the coverage area is smaller, on the other hand, you should consider using ledgestone or shadow ledgestone.
Choose the stone color and characteristics. As you decide on the stone profile, take into account its color and details, as well. Are you going to have the stones arranged horizontally or randomly? Will the color look good with your home's style? Some colors work better when paired with a specific architectural style, after all. Once these questions are answered, choose an exterior siding color that will complement the stone's hue.
Use siding profiles effectively. If stone isn't your thing, you can mix and match different profiles of your fiber cement siding instead. To create a visual impact, use a smooth finish on one side of the siding and a rugged one on the other. But make sure they don't use the same colors!
S.I.S Exterior Renovations offers a wide selection of James Hardie® fiber cement siding that are available in different profiles. These include smooth HardiePlank®, which allows for the look of traditional lap siding, and minimalist HardiePanel®, which provides a neat, contemporary look to your home through its vertical boards. And if you want the authentic look of cedar shakes, HardieShingle® siding is your best option.
Aside from doors replacement, S.I.S Exterior Renovations can also handle your siding installation needs. With our top-tier James Hardie® siding, we'll help your home make a bigger and better impression from the curb. We serve Calgary, AB and the surrounding areas. Call us today at (403) 640-1334 or fill out this contact form to schedule your consultation.