There are many types of siding, with fiber cement being one of the most popular because of its durability, versatility and long lifespan. However, like most home components that are constantly exposed to the elements, your fiber cement siding will need regular maintenance to look and perform its best. S.I.S. Exterior Renovations, your trusted James Hardie® siding installer, shares some tips below.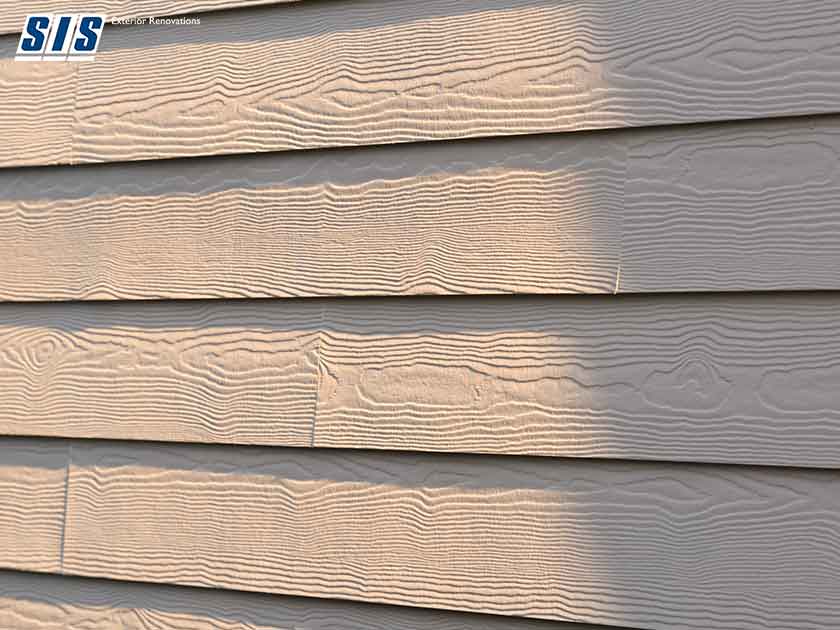 Wear the Necessary Safety Apparel
When cleaning your siding, wear protective eyewear, gloves and a face mask. This will prevent exposing your eyes, skin and lungs to particles and debris you're cleaning off your fiber cement siding. You should also cover any plants or landscaping near the area to prevent damage.
Use the Appropriate Equipment
To prevent damage to your exterior siding, use non-abrasive tools and cleaning solutions. Use a soft brush to remove dirt buildup on the siding's surface and then wipe the area with a soft, wet cloth using a side-to-side motion until it's clean. Next, rinse the area with water. If your fiber cement siding is coated with grease, grab a soft cloth and saturate it with mild soapy water. Clean the stained surface with the cloth, while rinsing the cloth frequently. When the area is soaped up well, rinse it off with a garden hose.
Remove Mold and Mildew
Inspect the planks, panels or shingles of your fiber cement siding for mold and mildew, which may resemble dirt at times. Should you find it, get a soft cloth or sponge, a mildew-specific cleaner and water. Scrub the affected area lightly with the cleaner-saturated cloth, being careful to follow the mildew cleaner instructions. Then, rinse the area with a garden hose.
S.I.S. Exterior Renovations is not only your trusted doors replacement expert–we can also work on your fiber cement siding installation. We provide top-of-the-line products from leading brand James Hardie®, so you can be sure your home's exterior will remain lovely, durable and damage-free for longer. We serve Calgary, AB, and the surrounding areas. Call us today at (403) 640-1334 or fill out this contact form to schedule your consultation.