If you're looking for siding that can make your home enduringly beautiful, look no further than James Hardie®. In today's post, your local James Hardie siding contractor S.I.S. Exterior Renovations shines the spotlight on the features and benefits of their vertical siding product, HardiePanel®.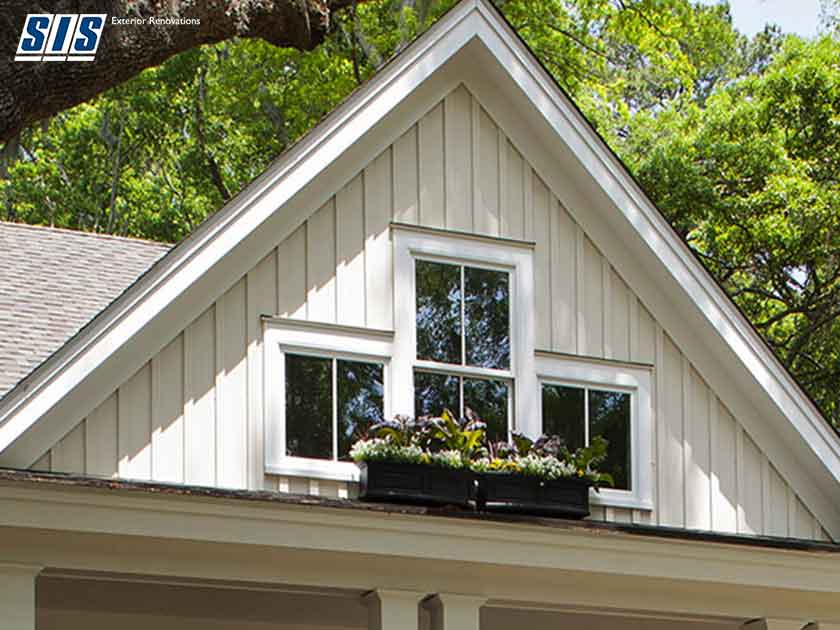 Aesthetics
Aesthetics is an important aspect of choosing siding material. The right kind of siding can turn a home's exterior from ordinary to extraordinary. For homes based on traditional architectural styles, certain types of siding can add authenticity, as well as fidelity to the original. HardiePanel is available in both smooth finish and a natural cedar grain that's virtually indistinguishable from real wood. Additional options include a stucco finish, and Sierra 8, a combination of wood grain and linear detail that creates a subtle striped look.
HardiePanel vertical siding can be combined with HardieTrim® boards for a rustic board-and-batten look, or installed on its own for a minimalist, modern look. And, thanks to James Hardie's ColorPlus® technology, you can choose the color and finish exactly as you want it and not worry about fading, flaking, or blistering.
Weather Resistance
Much like your roof, exterior siding has to be strong enough to protect your home from the elements. HardiePanel, along with other James Hardie fiber cement siding products, are made with that in mind. Thanks to James Hardie's HardieZone® System, you can have the peace of mind knowing that your siding is engineered for the local climate. Siding contractors located in cold climates are supplied with siding designated for use in the HZ5® zone.
Durability
HardiePanel is made of fiber cement, a material that is made with Portland cement and cellulose fibers derived from wood. This gives it superior durability over vinyl and traditional wood siding, as well as a longer service life and exceptional long-term performance. When installed by a certi
S.I.S. Exterior Renovations is your leading provider of quality siding and entry doors. Give us a call at (403) 640-1334. You can also fill out our contact form to schedule an appointment. We serve customers in Calgary and surrounding communities.