A few weeks ago, heavy rain and hail hit the Calgary area and a big part of southern Alberta. According to Alysa Pederson, Environment and Climate Change Canada meteorologist, Northeast Calgary experienced six-centimeter hail. Due to floods brought the rain, firefighters had to use inflatable rafts to help citizens stranded in their vehicles, and a significant part of Calgary sustained damage due to the weather event.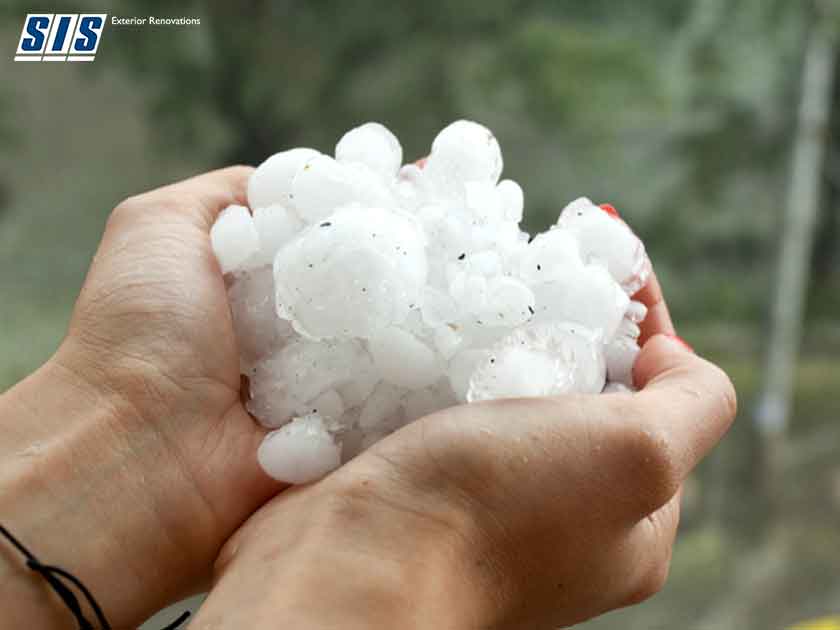 At S.I.S. Exterior Renovations, we're always here to help in these kinds of situations. Our roofing and siding experts will restore your home, guiding you through the entire process to ensure a smooth and stress-free experience.
What We Can Do to Help
Before contacting us to check your home for hail damage, contact your insurer to inspect your losses. They should provide a summary of your damages, including the claim value. Depending on the volume of requests, they may recommend hiring a contractor to assess your home and submit an estimate with photos.
At S.I.S Exterior Renovations, we do not provide insurance quotes, nor are we an insurance repair contractor. We provide quotes in line with how extensive and large the damage is. Our team can provide a renovation proposal for replacing the affected area with new products. Your insurance company will not accept this as a damaged goods assessment to determine loss payable.
Tips for Filing a Hail Damage Claim
You may need new exterior siding if your home was severely damaged by the storm. The first thing you need to do is find your homeowner's policy and review it carefully, noting the number, amount of your deductible and the phone number for the claims department.
Before moving anything or cleaning up, take photos of the damage to support your claim. Document the quantity and size of the hailstones by taking photos and videos, if possible.
Your insurer may require temporary repairs to mitigate further damage. Before performing these repairs, notify your insurer. Also, keep all receipts to supplement your claim.
Whether you're looking for Hardie board siding or ENERGY STAR® windows, you can count on S.I.S. Exterior Renovations. Call us at (403) 640-1334 or fill out our contact form to learn more about our services. We've been serving clients in the greater Calgary area for 30 years.