When it comes to entry doors, fiberglass and steel stand out as two of the most popular materials. Today, S.I.S. Exterior Renovations, your local source of exterior siding, doors, and windows, explains why these materials are worth considering for your door replacement project.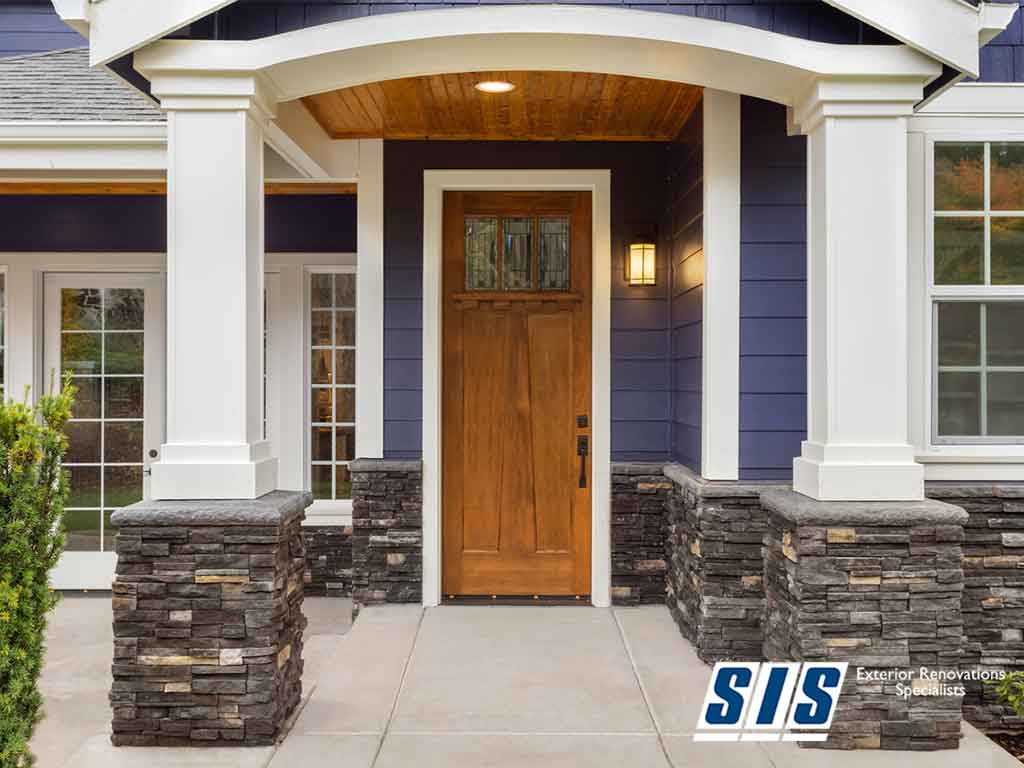 Fiberglass Doors
Wooden doors are beautiful, but vulnerable to decay. Fiberglass is an excellent alternative for homeowners who love the look of wood but don't want the maintenance headache that comes with wood doors. Fiberglass mimics the look of wood but is resistant to rot. Available in finishes and stains that strongly resemble wood, it can sometimes be hard to tell the two materials apart.
Fiberglass doors are very low maintenance, much like siding materials such as vinyl. Unlike wood doors, fiberglass doors won't shrink, warp, split or crack even when exposed to extreme weather conditions. All you need to do to maintain their appearance is clean them occasionally with some soapy water.
Steel Doors
Steel doors are popular for their toughness and strength. The top choice for homeowners prioritizing security for their home's primary point of entry, steel doors also provide excellent insulation, thanks to their foam core. Like fiberglass, steel can withstand whatever Mother Nature throws at it.
At S.I.S. Exterior Renovations, we install premium doors from brands like Portatec, North Star Windows and Doors®, and Ply Gem. We can help you achieve a beautiful, functional home with our wide range of door choices.
You can also rely on us for Hardie board siding and window needs. Call us at (877) 658-8808 or fill out our contact form to discuss your home improvement plans. We serve Calgary and the surrounding areas.