You don't have to replace your exterior siding to give your home a facelift. One simple way to breathe new life to your home is by installing an entry door with sidelights.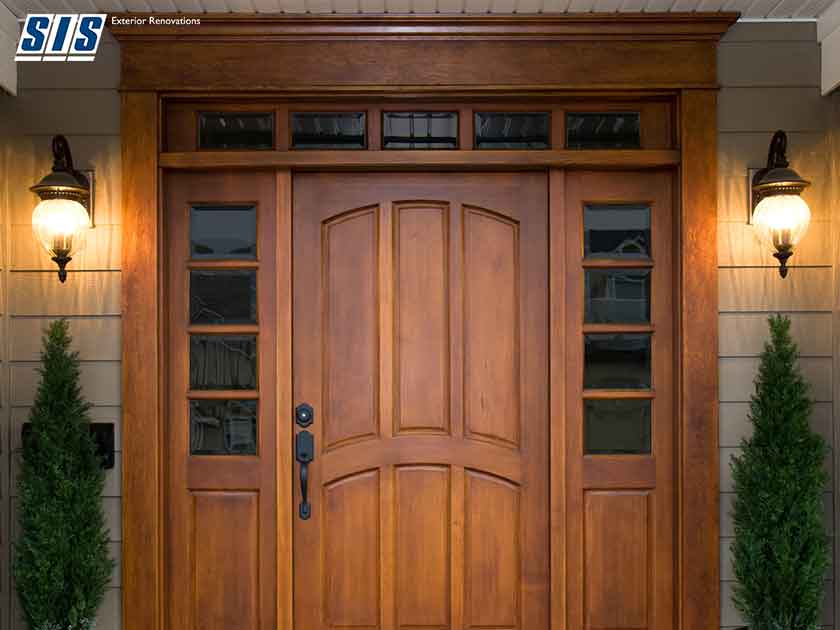 Sidelights are narrow windows on the sides of an entry door, creating an attractive frame that enhances curb appeal. If you are considering a front entrance door with sidelights, here are some of the benefits that you should consider.
Benefits of Sidelights
Since sidelights are typically made with transparent or translucent glass, they can enable natural light to flow into your home. This is especially ideal if you don't have much space on your walls for windows. Completely transparent sidelights also let you see who's on the other side of the door when your doorbell rings. Traditional peepholes are usually placed at an awkward angle. So if you're not a fan of those peepholes on doors, you may appreciate the simplicity of sidelights.
Styles and Sizes
Sidelights are common in fiberglass and wood entry doors, which typically feature glass inserts with stained glass, scrollwork or a design motif. The sidelights can be designed to match these inserts for a cohesive look, and they can be made into full length. If you don't want the sidelights to run the length of your door, you can opt for a partial glass along the top or in a centered oval shape.
Since entry doors with sidelights are unique in nature, you will likely need to have them custom-made. It may cost you a bit more, but this will guarantee the best fit for your home and allow you to personalize the door however you like.
Whether you are planning for the installation of James Hardie siding or an entry door, you can rely on S.I.S. Exterior Renovations to provide top-notch services. We have been in business since 1991, so we can guarantee excellent workmanship and customer service. Call us at (403) 640-1334 or fill out our contact form to request a consultation.