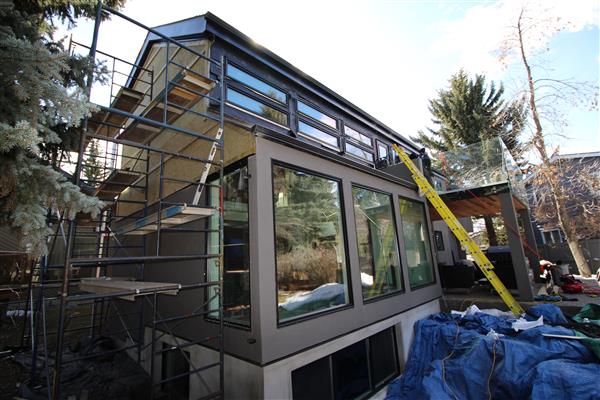 Looking for an approved contractor to install windows and insulation in your home in order to qualify for energy rebates from the Government of Alberta? S.I.S. Exterior Renovations has been given approval as a registered contractor by the Alberta government for the Alberta Home Improvement Rebate program as of April 19th, 2017.
Click here for a link to our Contact Us page.
What this means is that we have provided our Proof of WCB coverage, liability insurance coverage and City of Calgary License to the government and have been approved, based on this information. The list of approved contractors will be up on the Energy Efficiency Alberta website as of Friday, April 28th, 2017.
Windows Replacement Calgary:
Rebates of up to $1500 are available for windows that are upgraded to Energy Star rated triple pane (aka triple glazed), low-E, argon windows. For those of you with the old aluminum type sliders, now is the time to have these replaced with maintenance free vinyl windows, as you would qualify for the largest rebates!
Insulation Upgrades:
Rebates of up to $3500 are available for insulation that is upgraded. Typically in older homes, the framing of the home is of 2″ x 4″ construction which, when the walls are insulated, gives an insulating R-value of 12 or simply "R-12 insulation". Homes built to today's standards are built using 2″ x 6″ construction and once the walls are insulated, they have an insulating R-value of 20 or simply "R-20 insulation". In regards to main wall insulation, the Government of Alberta grant would come into effect when a homeowner upgrades the wall insulation from R-12 to R-20. This can be achieved by adding 1 1/2″ polyisocyanurate insulation to the exterior of the home before residing it. (Pictured above is Roxul mineral wool exterior insulation.)
If you have been considering replacing your windows or upgrading your siding (which is the perfect time to add more insulation) this is the time to move forward and have the work done. Ask us for more details and and call us now for a quote! Telephone: (403) 640-1334.