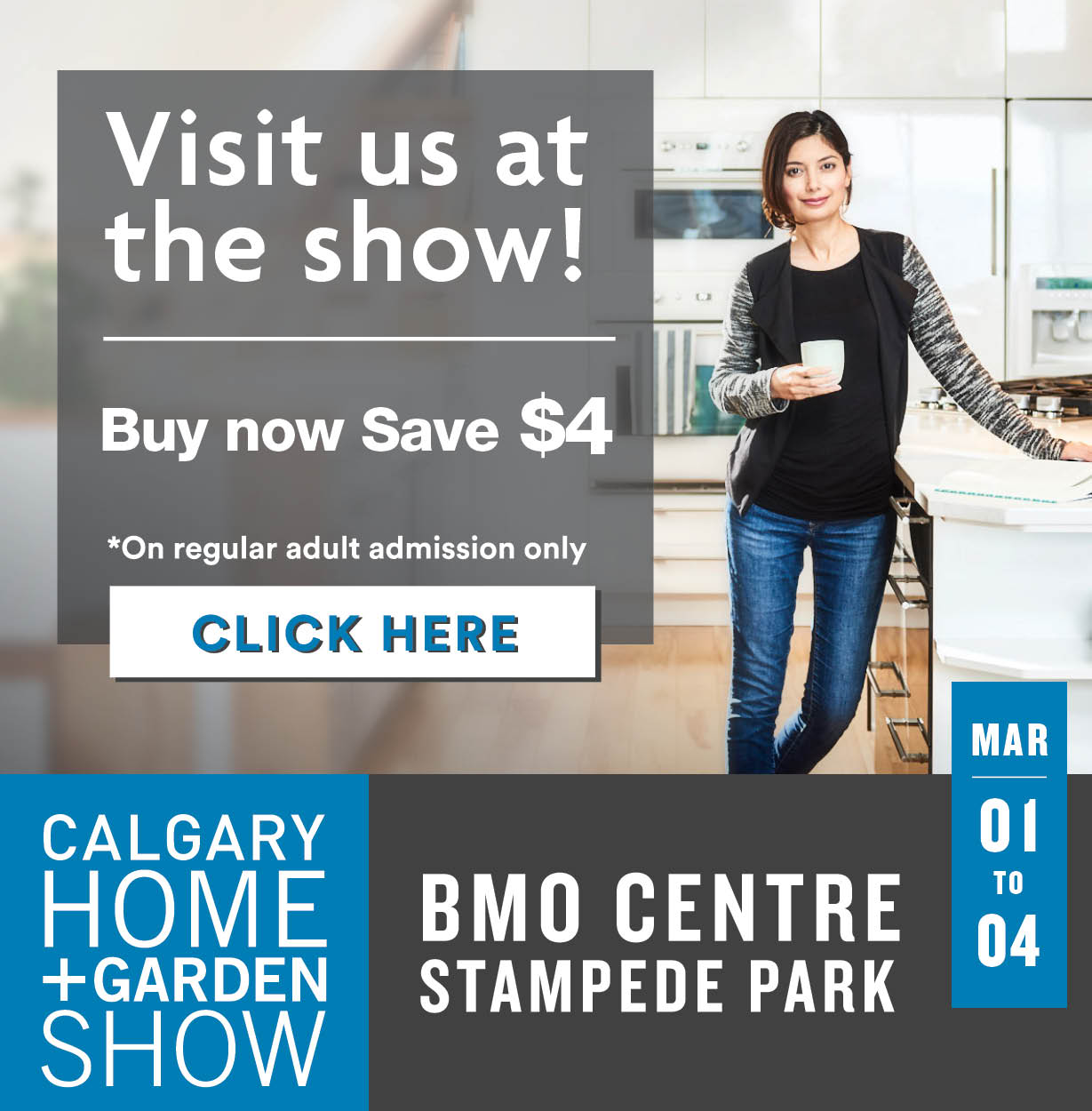 The first signs of spring are right around the corner and so is the 2018 Calgary Home and Garden Show! Visit us in booth #179 at the front of the main hall. Click here for a $4 ticket discount on adult admission. Get a head start on planning the exterior of your home before summer arrives.
Show times:
Thursday, March 1: Noon – 9:00 pm
Friday, March 2: Noon – 9:00 pm
Saturday, March 3: 10:00 am – 9:00 pm
Sunday, March 4: 10:00 am – 6:00 pm
There are some amazing presenters lined up at the show speaking about tiny homes to growing your own garden. Of course, if you want information about best siding options in Calgary or best windows options in Calgary make sure to visit our booth. We can answer all your questions.
Click here to see all the speakers and celebrities at the show.