Choosing a new siding material is an exciting activity for homeowners, but it requires meticulous planning as you have to factor in aesthetics, durability, maintenance requirements and, last but not least, price. One option that's been growing in popularity because of the wide-ranging advantages it offers is fiber cement siding.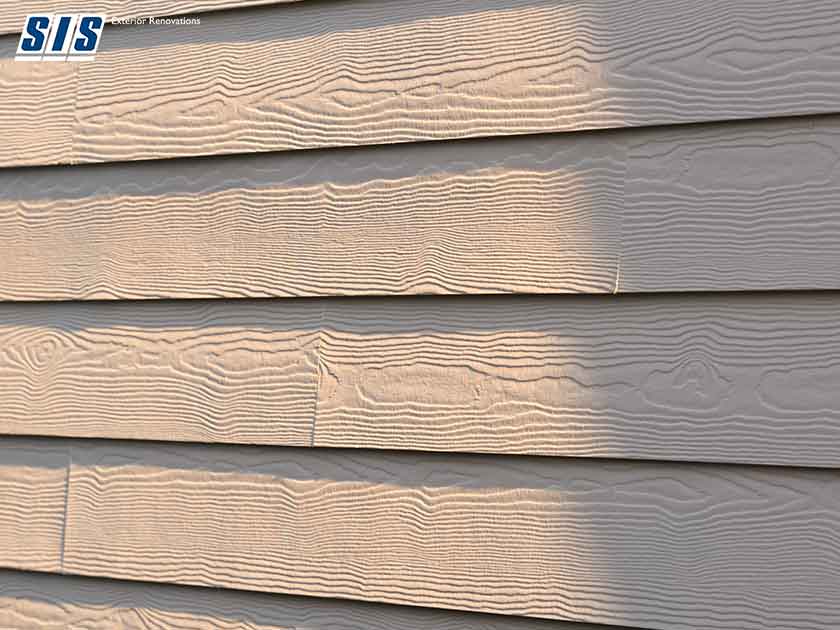 In today's post, your top James Hardie® siding contractor, S.I.S Exterior Renovations explains why you should consider fiber cement siding.
Benefits of Fiber Cement Siding
Fiber cement siding combines the benefits of the most popular siding materials–vinyl, brick and stucco–into one. It's the only siding material that's low maintenance, provides protection against rotting and termites, can withstand heavy winds and snow and is highly versatile from an aesthetic standpoint. Compared to other contemporary siding options, fiber cement siding is also quite affordable.
How Is Fiber Cement Manufactured?
Fiber cement siding is made of four core components:
Wood Pulp. The wood pulp improves your siding's flexibility and resilience against harsh weather conditions.
Fly Ash. This component serves as a filler for your exterior siding material and is created as a by-product of burnt coal. Some manufacturers use silica sand as an alternative filler material.
Water. Since water is a universal solvent, it dissolves the wood pulps present in the mixture to activate and harden the cement so that the siding can take shape.
Portland Cement. This component helps bring everything together by binding all the ingredients. It's made of limestone, clay and iron.
S.I.S. Exterior Renovations is your one-stop-shop for your siding, doors and other home improvement needs! We're a local siding company that has been in the industry since 1991. We have built our reputation around delivering quality workmanship and customer satisfaction. Call us today at (403) 640-1334 or fill out our contact form for a FREE quote! We serve Calgary and the surrounding areas!