Window replacement is less complicated and even a lot less stressful compared to most other types of home renovations. Nevertheless, knowing how a typical window replacement timeline goes will help you keep your project on track and anticipate potential delays. In today's post, replacement window and exterior siding company S.I.S. Exterior Renovations shares an overview of a typical window replacement timeline.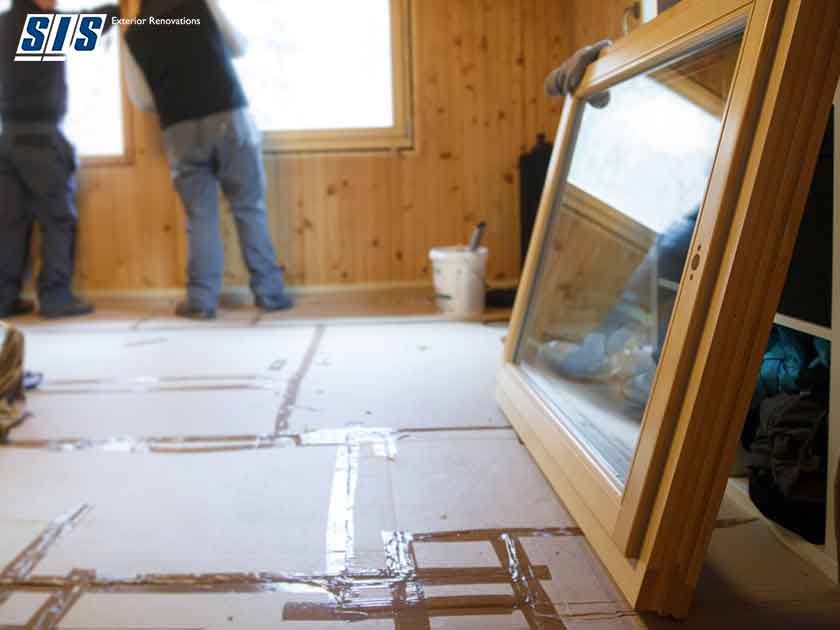 Before Installation
After you have finished the planning stages, signed the contract, and have made your initial payment, there will be a waiting period of one or two weeks. This time will be used towards permit applications, ordering materials and completing deliveries before installation day. Your replacement window contractor will work with you on preparing your home before installation begins. Areas near the window, both indoor and outdoor, will need to be cleared to allow room for installers.
Window Installation
The window installation process generally requires no more than two installers, as window removal and replacement is done one at a time. This helps ensure minimal energy loss due to air leaks. More installers may be needed for large projects, or if it's an emergency replacement. Installers will first cover the paths and work areas with a combination of drop cloths, boards, and tarpaulin to protect your property. Finishing components like James Hardie® board trim will also be placed near at hand.
After removing an old window, your installer will first inspect the wall opening's condition, keeping an eye out for rot or other kinds of damage that may affect structural integrity. Repairs will then be performed as needed before a new window is installed.
After Installation
The new windows will undergo a quality inspection, which will either be done by a representative of the window manufacturer or by your project manager. Installation errors will be corrected and reinspected before being pronounced as complete. You will also be given a demonstration of the new windows' features, as well as cleaning and maintenance tips. After a few days, your contractor will then send a representative to collect the remaining payments, complete warranty registration, and conduct a brief customer satisfaction survey.
S.I.S. Exterior Renovations is your leading provider of siding and window installation services. Give us a call at (403) 640-1334. You can also fill out our contact form to schedule an appointment. We serve customers in Calgary and surrounding communities.