Adding a deck can bring enormous value to your home, from extending your living space to enhancing the beauty of your property. If your outdoor space is limited, don't worry–even a small deck can improve your home in massive ways.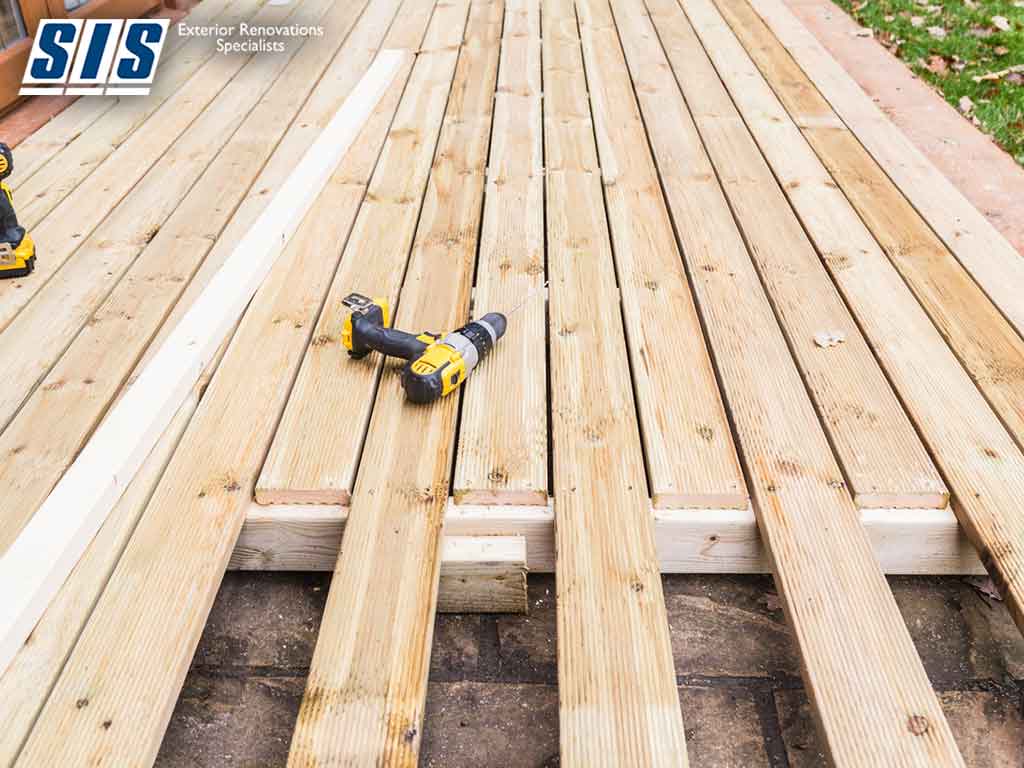 S.I.S. Exterior Renovations, your local deck and siding expert, shares three small deck ideas can yield big returns.
1. Think Vertically
If your backyard is small and there's not room for a large deck, think up rather than out. Rather than placing potted plants on the surface of the deck, hang planters on the walls around it to give the space a lush, vibrant feeling.
2. Choose Composite Materials
Although wooden decks remain popular for their classic aesthetics, composite materials are on the rise thanks to advances in manufacturing. Materials such as Hardie® board can now emulate the look wood, and they are more durable and resilient, too.Composite materials are popular for wrap-around decks, which are perfect for homes with limited back or front space. A wrap-around deck creates an extended living space with an enclosed look.
3. Multi-Purpose Furniture
Invest in furniture that can be used in multiple ways. For example, look for a bench that opens up for storage, or a small dining table that can double as a bar.
4. Built-in Features
If you're looking for an extended living space that's space-efficient and ready to use, we recommend building a deck with a built-in bar and bench area. This allows your deck to serve as a multi-functional extended living space for all venues.
Not sure what kind of deck you want to install? Let us help you out. S.I.S. Exterior Renovations is ready to assist you with your deck installation and exterior siding needs. Call us at (403) 640-1334 to learn more about our services. We serve Calgary and nearby areas.